May 19th has come and gone, and with it the end of #GameOfThones and also the era of Matt O'Tonic as Polytheist's front-man. To cap off this era, Polytheist released a 3 song EP called, 'The New Testament!' Listen right now on all your favorite streaming services.
This latest release is much different than the band's debut release, 'When Heroes Fail.' #TheNewTestament is a much more commercial #RadioMetal sound similar to: #KillswitchEngage, #AvengedSevenfold, #Volbeat, #Deftones, and #Tool. This time Mike Mallon was involved from the very beginning with: tracking, engineering, mixing, mastering, and all phases of production at the brand new #MStudios, part of the #PoorHouseRecords family. There are already 3 new songs tracked (same day as The New Testament tracking) and being worked on for the next release, which are much heavier and technical, so stay posted for big changes on the way!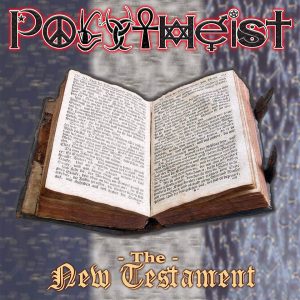 Fun fact: May 19th is also Cromaidz Founder, Red Hill Ramblers, and Polytheist Drummer Joe Covell's Birthday.