The Cromaidz Productions crew is busy preparing for The Poor Bastards' 6th annual car show tomorrow in East Greenville, PA. Here is your official invite to this free, all ages event: https://www.facebook.com/events/979475162101329/
Polytheist, the newest member of the Cromaidz Productions' roster, has just released their #totalmetalbastardization cover of the alt rock classic 'Zombie', by none other than The Cranberries. Here is a link to the youtube video https://www.youtube.com/watch?v=1GwuvsjSIa0 . The song is also available on: Reverbnation, Soundcloud, and Stereokiller. Please like, share, comment, and subscribe to the office Cromaidz Productions' YouTube channel!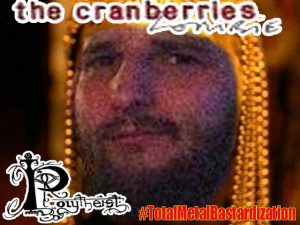 Mark your calendars for the next #FItAllFriday full band open mic night at The Eagle Hotel Friday July 3, 2016 at 10pm! As always this is hosted by Step 13, and all gear is provided! This is the only true anything goes jam in the northern Philadelphia suburbs! Click here for more details: https://www.facebook.com/events/1069544149794502/ .