Just in time for the new year, Cromaidz has finished the short and long of 2016, in these two epic year enders. 2016 was a hard one, but we had some fun at Cromaidz. Relive it anytime now in both the full 2 hour version and the condensed 8 minutes and 43 seconds version! Thanks again for a great year, and have a happy and safe New Years Eve!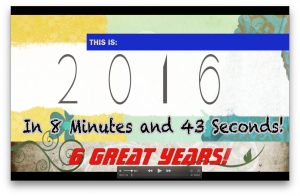 The Full 2 Hour Version of This is 2016!
This Is 2016 The 8 Minutes and 43 Seconds Condensed Version!